Power level 4
Strength: 25
Endurance: 15
Agility: 20
Spirit Power: 20
Spirit Control: 20
Magic: 20
Inner Hollow: Kraehe is the hollow that resides in Tengu's inner world. She hates having Tengu being so weak when it comes to her feelings of never wanting to kill anyone but yet Tengu doesn't know she slaughtered her whole family and Kraehe erased her memories of everything from her past except her and Karasu. Both of them hate eachother with a firey passion. A male sword spirit and a female Hollow don't mix half the time.
Sword Name: Kurayami Hane Karasu
Sword Spirit: Karasu is a tall man with dark black hair with purple tinge, pale skin, and red eyes. He usually wears dark clothes that reflect his dark hair.
Sealed Sword:
Shikai Appearance: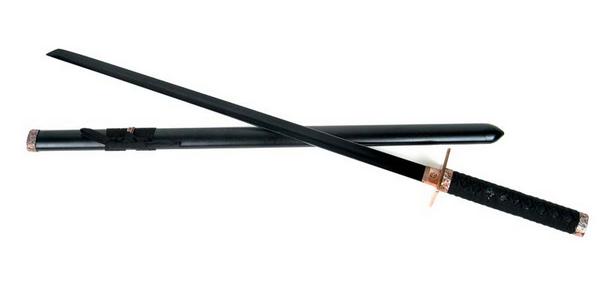 Shikai Abilities: In Shikai Karasu uses black and red lights and then blasts at them. Plus it forms a small raven shape and shoots it at enimies from far away.
Bankai Appearance:
Bankai Abilities: In Bankai Karasu makes large black, blue, and red forms of ravens that shoot out in bullets and attacks.